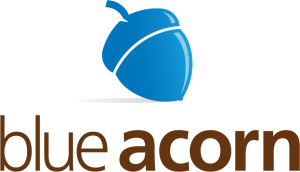 Blue Acorn
148 Williman
Charleston, SC 29403
ABOUT BLUE ACORN
Imagine blue skies, warm people, and an office where hard work is recognized and fun is allowed. That's Blue Acorn.
Our approach to eCommerce is centered around our commitment to building long-term relationships with our clients. Our goal is to deliver intelligent eCommerce solutions that are rooted in data and driven by our best-in-class design, development and optimization capabilities to drive success year over year.
Today, Blue Acorn works with great companies such as Le Creuset, Rebecca Minkoff, Everlast, Ticketmaster, and others who prefer a relationship-based approach from their partner in eCommerce success.